CHMC sees 'moderate overvaluation' in Canada's housing market, but little vulnerability overall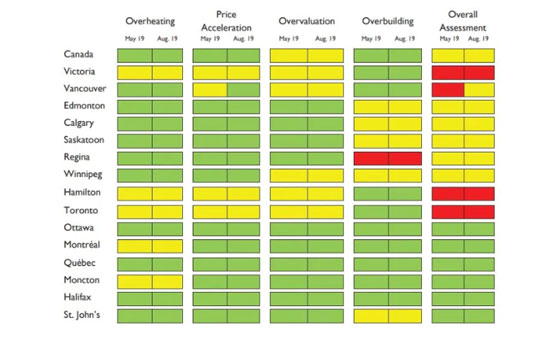 After waving a red flag of warning about Canada's housing market for more than two years, Canada's national housing agency says the overall level of vulnerability has inched down from high to moderate over the past six months.
That's one of the main takeaways of a quarterly report from the Canada Mortgage and Housing Corporation on Thursday, in which the housing agency looks at some of Canada's biggest housing markets and assesses their risk level based on four factors:
Overheating: when the number of home sales significantly outpaces the number of new listings.
Price acceleration: when prices rise quickly, which can be a sign of speculative activity.
Overvaluation: when prices are higher than incomes, mortgage rates and local rents can justify.
Overbuilding: when there is a higher-than-normal vacancy rate for rentals, or a higher-than-normal amount of new buildings that have yet to sell.