Advice for retirees who must answer the question: Buy, sell or rent?
It wasn't that long ago when the outlook for retirees focused on baby boomers downsizing and moving into smaller homes in the country - trading an urban lifestyle with a relaxing, rural retirement.
Fast forward 20 years, and many retirees are opting to stay in their homes for longer: renovating, upgrading and improving accessibility along the way.
A comfortable home is a comfortable lifestyle that many are not willing, or wanting, to give up.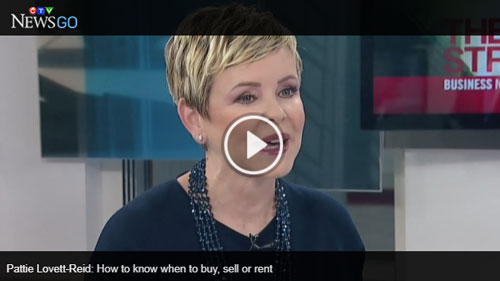 Buy, sell or rent? That's the key question for retirees. CTV's Chief Financial Commentator Pattie Lovett-Reid discusses how you can determine when it's time to sell your home or buy a new one in this CTV News video clip and blog.